Based in Dhaka, BG Interactive Ltd (BGI) is a holding company for multiple technology companies that together provides Business-to-Business financial services to commercial banks and other entities in Bangladesh.
As an authorized TEMENOS Core Banking Software (CBS) provider in Bangladesh, BGI is in the business of selling long-term CBS licenses to commercial banks, along with software maintenance and troubleshooting contracts.
BGI recently digitalized the Core Banking Solution for National Bank Limited, resulting in a complete overhaul of the branding and digital document management migration system of the bank.
BG Interactive's core service offering covers Process Automation through the streamlining of bank services via digitization. It also covers Document Digitization which increases general efficiency by implementing technologies to automate data archiving and retrieval processes.
It sells TEMENOS T24 Core banking solutions to commercial banks, acts as an agent for NEXGO POS Sales and AMC, and provides other merchant acquisition services.
Finally, it implements comprehensive security solutions and data sorting that meet the consistently volatile digital landscape challenges.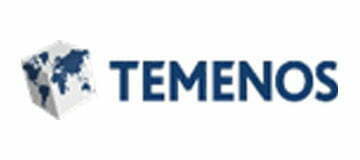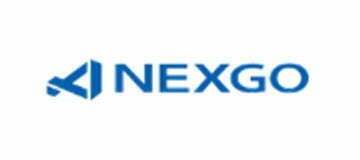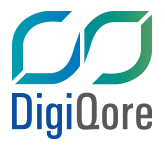 DigiQore Pte. Ltd. is a Singapore-based technology company that improves productivity, efficiency, and profitability through technology intervention.
The company has formed strategic alliances with numerous global technology brands and operates in various countries in Southeast Asia through several local partners. It has successfully implemented projects in Malaysia, Bangladesh, and Myanmar.
Its services cover:
Document Security & Brand Protection Solution, through fraud and counterfeit protection, detection, and verification of printed documents, as well as document storage and encryption systems.
Business Process Outsourcing utilizing onsite or offshore customer communication, document creation, production, digitization, storage, retrieval, and destruction services.
Technology Solutions by providing key partner products that increase productivity and efficiency through a combination of hardware, software, and middleware.
Infrastructure Solutions using partner solutions from HP, Konica Minolta, Canon, Pericom, Abbyy, and Fasoo.
Digiqore is an agent of Wavetec, Rototype, Troy and Nexgo hardware solutions and unmanned branches serving Bangladesh's National bank.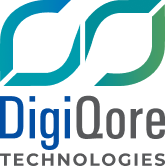 Digiqore Technology Limited is based in Dhaka and is a trusted provider of document security solutions as well as secured identification, traceability, and authentication solutions and services.
The company utilizes cutting-edge security inks, paper, software, and hardware in document security and authentication. It is involved in the secure traceability of products subject to excise duties, such as tobacco stamps and other regulated products.
DigiQore Technologies Limited provides consultancy services to government agencies to protect vital information and data. It has worked closely with various Bangladeshi Government bodies to ensure safe tax revenue and fraud protection.
Digiqore Technologies Limited is an agent of Troy and Veritrace.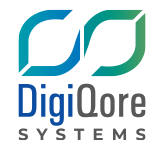 DigiQore Systems Limited is based in Dhaka and provides a full range of innovative document and information management solutions that help businesses achieve tangible cost-saving benefits through efficiencies gained in process improvements.
DigiQore Systems Limited provides consultancy services to customers through its business process management partners.
DigiQore Systems moreover offers complete start-to-finish solutions customized to clients' needs thanks to an extensive team of experts in document creation and management.
DigiQore Systems develops secure, innovative, and customized solutions in document creation, data storage, and management for different industries.
These solutions cover the complete information life cycle and range from Records Management (Secure Document Storage & Management, Cheques Management), Electronic Records Management (Document Scanning & Capture, Electronic Document Management System-eDMS, ECM, Workflow Management & Automation), Business Intelligence and Analytics, Tape Storage Management solutions, secure and certified Shredding & Data Destruction, Fixed Assets Management and Information Management consultancy.
Digiqore System Limited is providing the technologies: HP, Konika, Canon, Abbyy, Fasoo.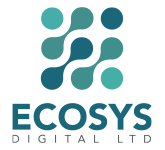 Ecosys Digital Limited (EDL) is a Financial Technology (FinTech) company registered as a Private Limited Company under the relevant Company Act 1994 and carrying on business in Bangladesh with necessary permission of regulatory bodies having its corporate office at Level 10, AWR NIB Tower, Plot # 99, Road # 11, Block – C, Banani, Dhaka – 1213, Bangladesh.
Ecosys Digital Limited is under the Agile Minds Solutions Limited, which is a holding company of a group of companies involved in various business verticals in Bangladesh, including Food & Allied Industry, Robust and Cutting-Edge Technology Services, Infrastructure & Construction Services, Power Generation Services etc.
Ecosys is a Business-to-Business Financial Services Provider that offers Digital Financial Ecosystem Solutions to all commercial banks and non-bank financial institutions.
Ecosys offers Digital Wallet, Agent Banking Solutions, Physical & Soft POS and QR POS sales, ATM, CRM, CDM Sales, Ecosystem Finance, after-market supports and digital migration for commercial banks in Bangladesh.